Free shipping from £100 to the UK and 65€ to Ireland - 30 days free returns
 
PROTECT

Anti-tick hiking socks
How to avoid tick bites
These socks protect you from insects and especially ticks, the vector of Lyme disease.
- Comfortable and lightweight with 35% merino wool;
- High rod (up to the knees) for optimal protection;
- Long lasting INSECT-STOPER® treatment 
INSECT-STOPPER® Maximum tick protection
CIMALP® ANTI-MOSQUITO CLOTHING
The INSECT-STOPPER® anti-mosquito treatment is tested by professional guides around the world. This insecticide contains permethrin, an active principle recognized as effective against all species of mosquitoes (Aedes, including Aedes albopictus, also known as the "tiger mosquito", Culex and Anopheles)
This protection is certified OEKO-TEX 100 and is odorless. It is still 80% as active after 30 cleanings at 30°C.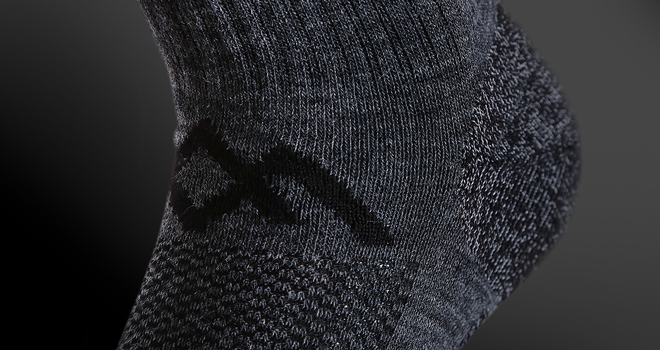 SO COMFORTABLE MERINO WOOL
SO COMFORTABLE MERINO WOOL
Our Merino wool stands out for the extreme fineness of its fibers, which provides an unparalleled softness. Soft and naturally anti-bacterial, it is the must-have material for manufacturing quality socks. Mixed with synthetic fibers, it becomes easier to care for and more durable.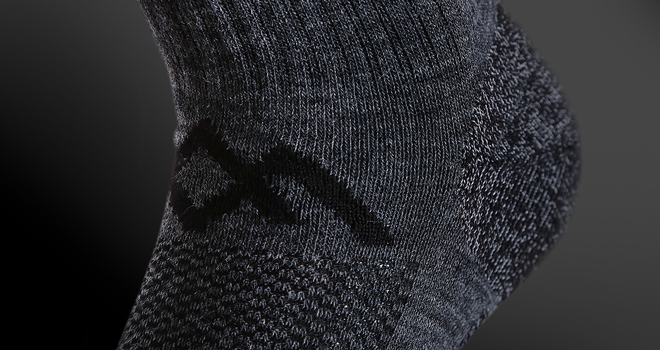 BREATHABLE & ANTI-ODOUR
BREATHABLE & ANTI-ODOUR
These socks are perfect for all of your summer and mid-season outdoor activities.
The fine, thermoregulating merino wool, combined with polyamide, acrylic and elastane fibers, offers optimal perspiration management. Your feet stay dry even after hours.
Composition: 35% merino wool / 28% polyamide / 35% acrylic / 2% elastane.
Technology

Mosquito repellent
Socks Family

Over the Calf
Activity

Trekking
Nordic walking
Travelling
Eco-friendly

Oeko-Tex 100 certified safe for humans
the environment and animals
Made from recycled plastic bottles
Made in Europe